Curate Octave
Curate
---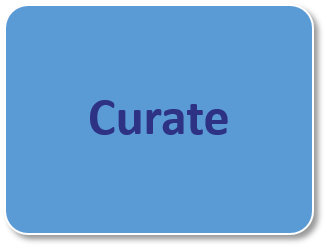 Curate is an effort to organize and manage learning experiences to track, measure, store, and locate information and data for late use to improve learning experiences.
Examples
Susan teamed up with Jacob and Joseph to create a new eCourse complete with modules, lessons, quizzes, and exams.
Students are able to access and view progress reports and transcripts to manage their learning.