This topic contains 3 replies, has 4 voices, and was last updated by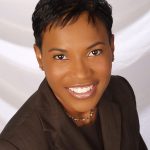 Dr. Shinshuri 1 year, 7 months ago.
Topic

Assignment

Complete one (1) of the discussion questions as you engage and participate in the community with others. Share your perspective and experiences in the eModule forum. Be certain to read and comment on other student posts, and ask clarifying questions.

Have you ever practiced using synthesis as a creative method? If so, what did you do? How did you do it? (175 words)
Describe a time when you observed yourself effectively and ineffectively using your innate capabilities. (175 words)
What are some ways you can apply synthesis while engaged on a project, in a group discussion, or while reading literature? Explain what and how you might apply this mental ability? (175 words)

Topic
You must be logged in to reply to this topic.