This topic contains 7 replies, has 5 voices, and was last updated by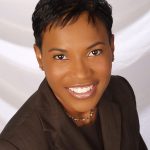 Dr. Shinshuri 1 year, 7 months ago.
Topic

Assignment

Complete two (2) of the following discussion questions as you engage and participate in the community with others. Share your perspective and experiences in the eCourse forum. Be certain to read and comment on other student posts, and ask clarifying questions.

Which intelligences do you currently possess?
Which intelligences are you open to further developing? Why?
How important is it to you to develop your multiple intelligence? Why or why not?
Explain how you will overcome your personal fears and challenges to developing all of your intelligences?

Topic
You must be logged in to reply to this topic.