This topic contains 7 replies, has 5 voices, and was last updated by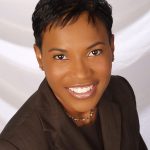 Dr. Shinshuri 10 months, 1 week ago.
Author

Posts

February 24, 2017 at 1:58 PM

#6764

OT Academy

Keymaster

Assignment

Complete two (2) of the following discussion questions as you engage and participate in the community with others. Share your perspective and experiences in the eCourse forum. Be certain to read and comment on other student posts, and ask clarifying questions.

Which intelligences do you currently possess?
Which intelligences are you open to further developing? Why?
How important is it to you to develop your multiple intelligence? Why or why not?
Explain how you will overcome your personal fears and challenges to developing all of your intelligences?

February 27, 2017 at 9:42 PM

#6798

Kueleza Vega

Participant

I possess the intrapersonal intelligence. I am aware of myself and how I am.
I am open to further developing my linguistic intelligence because communication is very important and can become difficult at times.

February 28, 2017 at 5:59 PM

#6803

KimAlyse Popkave, M.Ed.

Keymaster

Hello, Kueleza.

You have stated that you possess intrapersonal intelligence, you are self-aware. This is a wonderful intelligence to have. Can you give some examples of this self-awareness? Also, I am quite certain that you possess more than the intrapersonal intelligence. What other intelligences do you have,and to what extent do you believe you have them?

You are correct that communication is very important — in all facets of life. It is important to try to develop your intelligence in this area. Let me know if I can be of assistance in any way.

March 7, 2017 at 2:46 PM

#6821

Latasha Armstrong

Participant

Hey Kuey, I feel that self awareness is the best. When you have a true understanding of yourself then no one can devalue who you are as a individual. That is a intelligence that I've working on since last year.

March 12, 2017 at 12:20 AM

#6841

Dr. Shinshuri

Keymaster

Kueleza:

What other intelligence types are you cognizant of or self aware about in your human capability? Can you share some and expound upon how you recognize and use each?

March 7, 2017 at 2:44 PM

#6820

Latasha Armstrong

Participant

I currently possess the interpersonal intelligence because I have a good sense of people. However, this is a intelligence that I want to strengthen. The first intelligence I would love to develop is Linguistic. I want to ensure myself and others that I communicating with that I am expressing myself clearly. I understand that one of my great hinderance of expressing my feelings to others is due my lack of confidence in myself.

March 12, 2017 at 12:26 AM

#6842

Dr. Shinshuri

Keymaster

Latasha:

I contend that most people are healthy self aware individuals. Being self-aware is the easy part. Self actualization is the hard part because it requires self motivation, wisdom, and innate inspiration to be super conscious. More to come regarding this hot topic!

March 11, 2017 at 7:52 AM

#6829

KimAlyse Popkave, M.Ed.

Keymaster

Hello, Latasha.

You state that a great stumbling block to clearly expressing your feelings to others is a lack of self-confidence.

From last evening's BPL webinar, when you spoke about the fostering children through your business FOCUS, I got the very distinct vision that you are a very powerful being. You are a force to be reckoned with, and nothing will stop your success when you work at your passion!

It is time for you to realize this for yourself. This realization will increase your self-confidence.

Should you need a reminder, every once in a while, you know where to find me!

Author

Posts
You must be logged in to reply to this topic.