This topic contains 3 replies, has 4 voices, and was last updated by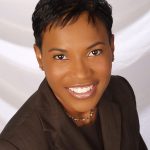 Dr. Shinshuri 10 months, 1 week ago.
Author

Posts

February 24, 2017 at 1:41 PM

#6759

OT Academy

Keymaster

Assignment

Complete two (2) of the following discussion questions as you engage and participate in the community with others. Share your perspective and experiences in the eCourse forum. Be certain to read and comment on other student posts, and ask clarifying questions.

Which part of the enrollment process do you find most interesting? Why? (250 words)
What do you feel is missing from the educational process? What additional steps or elements would you add? Why? (250 words)
What do you feel is missing from the facilitation process? What additional steps or elements would you add? Why? (250 words)

March 6, 2017 at 2:44 PM

#6814

Latasha Armstrong

Participant

1.I find the readiness assessment and Ace index to be interesting. The reason I've chose readiness assessment is because I have been to quite a few colleges and never I have I seen this to be a requirement. I feel that this is a great plan to ensure that all students are prepared to take college courses.
2. Personally I feel that the Alumni support services is missing for the facilitator side. I would like to see an annual event where all facilitators and Alumni graduates attends. During this event it could be that we all participate in community service. I know over time we will automatically create a bond with our faculty staff. One of the benefits of doing community services with that it brings people together for one sole purpose and giving back to our community. I know that I love seeing my old teachers and talking about our past.

March 6, 2017 at 9:06 PM

#6819

KimAlyse Popkave, M.Ed.

Keymaster

Hello, Latasha.

The Readiness Assessments and ACE Index do serve the purpose of ensuring that our students are well-prepared for the academic rigor of higher education. The reason you have not really seen this at other colleges is that most other colleges require students to have earned a certain GPA in high school or a certain score on the SATs. Other schools, such as some community colleges base their admissions requirement (unofficially, of course) on the student's ability to pay the tuition (out-of-pocket, student loans, PELL grants, scholarships, etc.) At OTA, we accept any student who wants to pursue higher education. We do not require SATs of a certain prior GPA. We do not require the student to pay an exorbitant tuition. However, we do require the student to work to successful complete their education. In order to give every student the opportunity to succeed, we must provide support. Some students are not college ready. The Readiness Assessments give a clear indication of who is ready and who is not ready. Those who are not ready for college-level courses are not turned away, they are given the college prep courses needed to get them ready. It truly is a win-win-win situation. The student wins, by being able to prepare for success, and working to achieve that success. The college wins, by educating and graduating successful students. The employer wins by hiring capable, confident, successful employees who truly have something of value to contribute.

You have an interesting idea to add to the Alumni Support program. The concept behind Alumni Support is for the alumni to give back to the community. Students are given so much through our college — an opportunity to earn a quality higher education without the burden of debt, real-world work experience producing projects for real employers, internships working (usually in the student's field of study), and career-level employment. Giving back — or, "paying it forward" is an expression of gratitude that will help ensure continued success. Getting together with faculty to work on some community project may be something we should consider. We will have to explore this idea further.

March 11, 2017 at 11:24 PM

#6836

Dr. Shinshuri

Keymaster

Oooo! This is such an interesting topic. Norm-referenced testing isn't the best way to ensure everyone has access to education. It could be argued and supported that normal is an idea that is evanescent. What is normal for one group is not for others because it leaves out cultural, health, psychological, and other unique differences. Criterion-referenced focuses more on competency, proficiency, and achievement. Which is far more reliable than norm-referenced. Hands down. criterion-referenced assessments and tests are better for equal opportunity and access. This is what we use here at the academy.

As for Alumni Support, including faculty is a great idea. This is certainly something we will have to consider as we expand our support offerings and grow.

Author

Posts
You must be logged in to reply to this topic.